Opening Ceremony held for Tempoku Wind Firm
Tempoku Wind Farm, jointly constructed by Eurus Energy Group and Wakkanai Green Factory Company Limited, with total output of 30 MW has been successfully completed. The opening ceremony was held on May 18 in Wakkanai City, Hokkaido, and attended by approximately 110 guests, including local officials.
The wind farm employs 10 General Electric wind turbines (3 MW per unit) installed in the Dohoku district of Hokkaido, which is known for having some of the best wind conditions in the prefecture.
It began commercial operation on May 2, 2018, and is capable of supplying the electricity for about 19,000 households while cutting CO2 emissions by approximately 52,000 tons a year.
Eurus plans to continue development in the Dohoku district of Hokkaido as one of our key regions.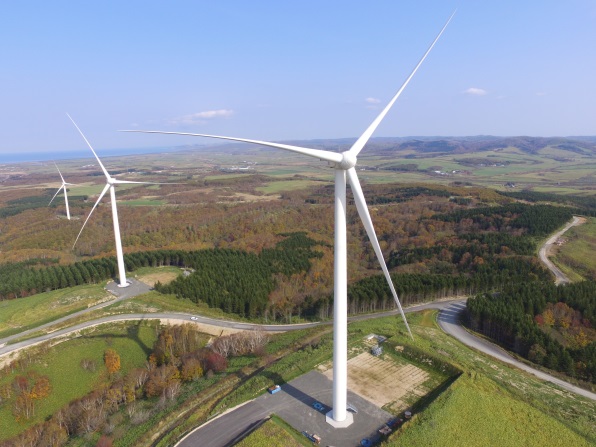 Outline of the Project
| | |
| --- | --- |
| Name of the project | Tempoku Wind Farm |
| Location | Wakkanai City, Hokkaido |
| Operating Company | Tempoku Energy Company Limited |
| Total output | 30MW (3MW×10units / General Electric) |